May is National Asian/American Heritage Month, so we wanted to share some of our favorite things about Hawaii.   The first thing that comes to mind when you think of the Aloha State are likely images of white sand beaches and bright blue water, but there is so much more Hawaii has to offer than meets the eye.   Whether you are a first time visitor or you've been several times, there is always so much to see and do.  We strongly suggest that you create a bucket list before you go so that you can fit as much sightseeing into your schedule as possible.  
If you're the type of traveler who prefers exploring rather than spending days lounging seaside, you'll be delighted to know the Aloha State is a mecca for incredible activities. Spread over a total of eight islands, you'll find an incredibly wide menu of amazing things to do, ranging from hiking over active volcanoes to going on a waterfall-chasing adventure (and just about everything in between!).
If you're currently in the planning stages of your trip around the Aloha State and find yourself wondering what there is to do in case you get bored of the beach, here's a list of some of the best things to do in Hawaii that absolutely need to be on your bucket list!
Amazing Things to Do in Hawaii
1. See the largest waterfall in Hawaii at Akaka Falls State Park
Located only a few minutes away from the town of Hilo, Akaka Falls State Park homes a striking 442 feet high waterfall, the tallest one in the state of Hawaii!
To get to the waterfall, you'll need to brave a 30-minute hike through the rainforest. The trail is short, but what it lacks in length, it makes up for with beautiful views. As you make your way to the falls, you'll get to walk through wild orchids, bamboo groves, walls draped by ferns, and even get to see a smaller waterfall, Kahuna Falls.
2. Explore the NaPali Coast State Wilderness Park
Sitting on Kauai's north shore, NaPali Coast is an incredibly scenic stretch of coastline where you'll find a world of stunning blue water beaches, looming sea cliffs, hanging valleys, and waterfalls cascading over the walls and crashing into the ocean. 
Put in simple words, NaPali Coast is one of the most beautiful landscapes you'll find in entire Hawaii, so much that you've probably seen it already on a ton of postcards. If you're the outdoorsy type, there's nothing quite like actually going into the park and hiking a few of its trails, but two other ways to explore for views are hopping on a boat or taking a helicopter ride for a birdseye viewpoint.
3. Experience the nature around Hilo
As the capital city of The Big Island, Hilo is one of the most important cities in Hawaii, but don't let that fool you – despite it being a capital city, Hilo still brims with greenery, nature, and a pretty laid back vibe!
Within the city, some of the best things to do include checking out museums, spending a few hours at the zoo, or simply strolling its streets in search of adorable historical buildings. 
With that said, though, Hilo is often used as a gateway to some of Hawaii's best nature destinations because of its centric location. From here, you can take your pick and choose what to do for the day, be it hiking through the rainforest, trekking a volcano, or going on a waterfall-chasing adventure!

4. Visit Pearl Harbor
Visiting Pearl Harbor is a must in any Hawaii itinerary. Whether you're a history buff or not, dedicating time to visiting this place is not only a way to learn more about one of the most crucial historical events in the United States, but also to pay homage to the victims of WWII.
After checking out Pearl Harbor, make sure you also take the time to visit the USS Arizona Memorial Center. This center, which was constructed over the remains of the USS Arizona battleship, was opened with the intention of honoring the lives of those who died in battle when Japanese Naval Forces attacked.
Keep in mind that there are limitations on the number of people who can travel to the USS Memorial Center (it's only accessible via a naval boat ride), so try snagging your ticket as early as possible to ensure you get one!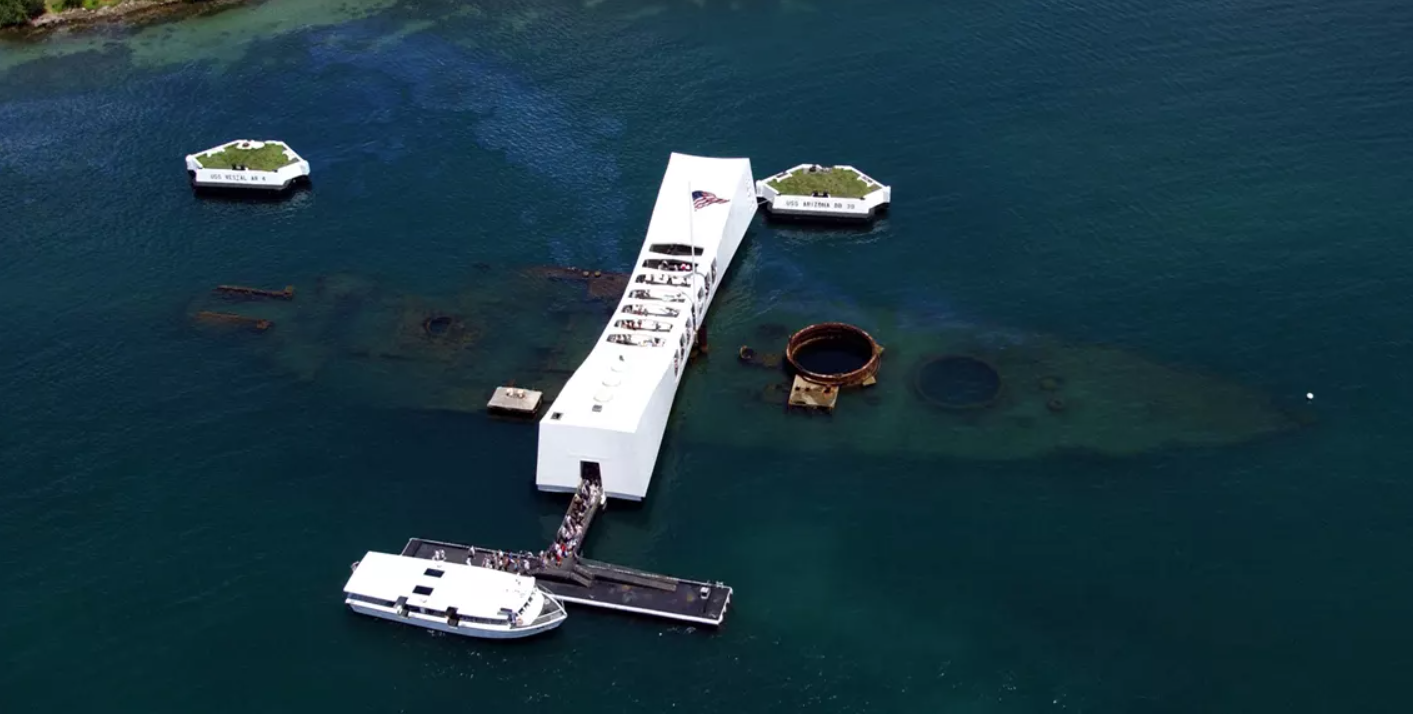 5. See the beauty of Waipio Valley
More commonly referred to as "The Valley of the Kings," Waipio Valley is an amazing place to check out in order to combine nature with historical and cultural significance.
While its strikingly beautiful tropical scenery is reason enough to visit, Waipio also holds a ton of historical significance as it was once one of the most important centers for religious and political life in Hawaii, making it a great place to visit in order to get an idea of how kings on the island once lived!
6. Polynesian Cultural Center
One of the aspects that make Hawaii so magical is the fact that, even though it's still part of the United States, its culture and heritage still stay true to the region it stands on: Polynesia.
The Polynesian Cultural Center was founded with the aim to keep the Polynesian spirit and heritage alive. During your time here, you'll get to spend a few hours learning about the Pacific Islands by visiting villages, exploring natural areas, and taking part in various cultural-focused activities and entertainment. Moreover, the center is probably the ultimate place to see an authentic Polynesian luau in Hawaii!
7. Tour a Kona Coffee Farm
Famous for its distinct flavor acquired from the mineral-rich volcanic soil of Kona and cold mountain air, Kona Coffee is, without a doubt, one of the most delicious coffee brands in the world.
If you're keen to learn more about its production, you can actually take a tour to visit Kona Coffee Farm, where artisan farmers will show you around and tell you all about their coffee-making process from seed to table!   This is a must for any coffee lover!!  
Have you ever been to Hawaii? What are some other amazing things to do that didn't make it to the list? Let me know if you know of any others in the comment section below!