January means cold weather for our Northern States, but the South can still provide a fun, frugal adventure for campers looking to get out of the cold. Some of my favorite spots:
Blue Spring State Park offers fun, frugal camping adventures with the added bonus of being one of Florida's most well-known manatee habitats. On a chilly day, guests will see upwards of 300 manatees due the refreshing 72-degree waters of Blue Spring. This gem of a State Park is nestled along the majestic St. Johns River and allows tent and rv parking, plus a limited number of primitive cabins are available for rental.
Fort Clinch State Park – History meets nature at Fort Clinch State Park in Northern Florida. Whether you're a history buff, nature lover or a bit of both, enjoy exploring the unique natural and historic resources of this pristine park. RV and tent camping are allowed in this historic park.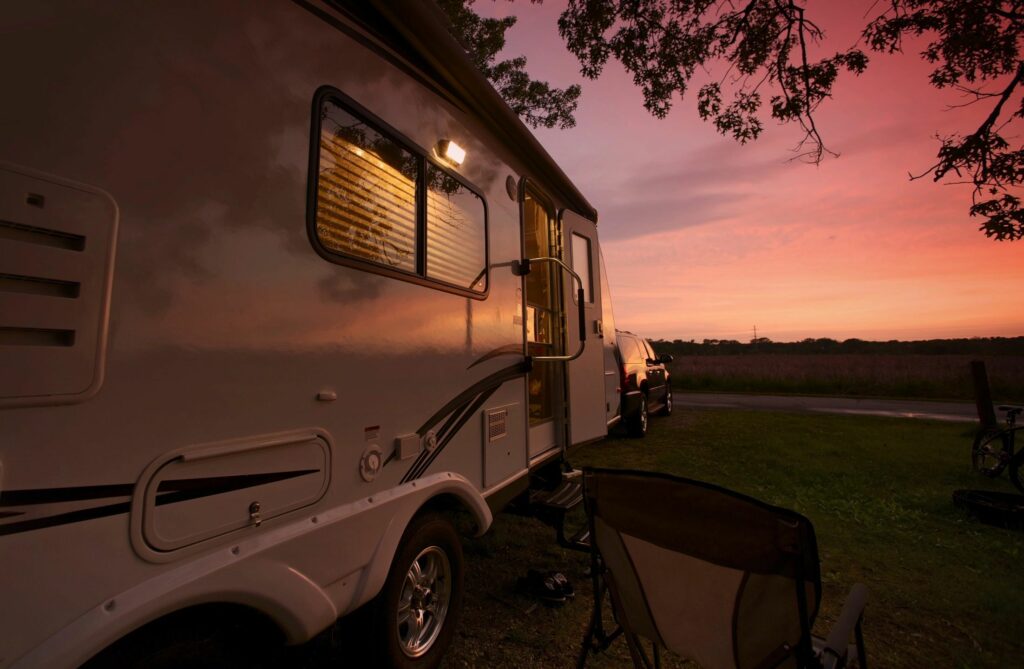 Bahia Honda State park – This tropical destination can be found on the way to Key West and offers iconic Florida scenery — palm-lined beaches, gin-clear waters and magnificent sunsets. The park is known for balmy sea breezes that caress the shores year-round. Kayaks and snorkeling gear can be rented, and boat trips to the reef for snorkeling excursions are available. The park is an excellent place to observe wading birds and shorebirds, while the Sand and Sea Nature Center introduces nature lovers to the island's plants and animals.
The park offers RV and Tent Camping as well as a limited number of well equipped cabins.
Jekyll Island State Park is a winter wonderland featuring miles of salt marsh to wide-open beaches, Georgia's most unique barrier island is a beautiful blend of serenity and discovery. Jekyll Island offers a number of hotels to fit all budgets as well as Jekyll Island Campground.
Along the far-reaching stretch of Grand Strand coastline, Myrtle Beach State Park sits nestled among oceanfront maritime forest. A quiet, and surprisingly green, escape from the otherwise bustling beach, the park provides educational opportunities, a nature trail and some of the best surf fishing South Carolina has to offer as well as stunning ocean views and another great fishing spot on Myrtle Beach pier.
As far as Myrtle Beach campgrounds go, the parks' is among the most popular, providing guests with Myrtle Beach pier and shoreline access as well as cozy sites tucked away under the towering trees. If the Myrtle Beach campgrounds aren't for you, overnight guests may also stay in one of six rental cabins, built by the CCC in the 1930s.
Edisto Beach State Park is located on the coast of South Carolina, 50 miles south of Charleston, near the town of Edisto Beach in Colleton County. The park offers South Carolina's longest system of handicapped accessible hiking and biking trails.
Gulf State Park is a public recreation area on the Gulf of Mexico in the city of Gulf Shores in southern Baldwin County, Alabama. The state park's 6,500 acres mostly encompass the land behind the Gulf Shores beach community, between Highway 59 and SH 161, with the west end extending further south to a wide beach area.  Cabins, cottages, primitive campsites and RV spots are available.
Buccaneer State Park in Waveland, MS is another great option for affordable vacationing. Located on the beach in Waveland, Buccaneer is in a natural setting of large moss-draped oaks, marshlands and the Gulf of Mexico. Conveniently located between Biloxi and the New Orleans French Quarter. Premium campsites are available at this well equipped State Park.
Brazos Bend State Park is a 4,897-acre state park along the Brazos River in Needville, Texas. The park is a haven for a diverse mix of native wildlife and plants covering an equally diverse range of ecosystems. This nature lovers paradise offers nature trails for hiking, biking, and horseback riding. A variety of camping options are available.
Lake Havasue State Park in Arizona is an ideal place to enjoy beautiful beaches, nature trails, boat ramps, and convenient campsites. This spot is truly a watersport haven located near the famous London Bridge of Lake Havasu City. The Mohave Sunset Trail (1.75 miles) winds its way through the lowland desert and along the shoreline. The Arroyo-Camino Interpretive Garden showcases the diverse life that exists within the park and this area of the desert. Birds, lizards, and desert cottontails are common sights. There are a variety cabins, campsites and RV spots available throughout the park.
Old Las Vegas Mormon Fort State Historic Park is a state park of Nevada, USA, containing the Old Mormon Fort, the first structure built by people of European heritage in what would become Las Vegas fifty years later. Camping is available at a number of nearby RV Parks including Main Street Station RV Park, the RV Park at Circus Circus and King's Row RV Park.